DLsite is one of the largest online shops dedicated to otaku in Japan. We offer over 100,000 doujin/indie games and other contents. All of our products are digital and available for download across the world, for your enjoyment any time, any place on any PC or smart mobile device. DLsite is a pay-per-product system with free membership and no fees. You only spend money when you purchase a product and directly support the creator.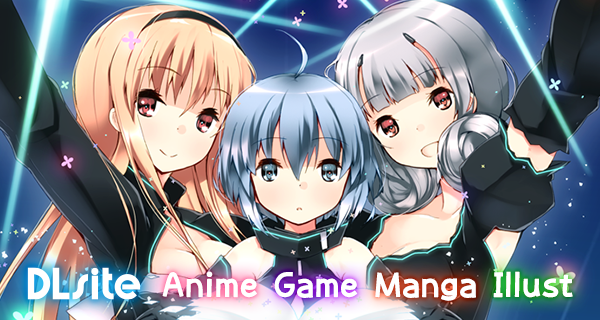 DLsite Touch! English is the smartphone-compatible version of DLsite English which offers products via browser steaming, comics viewable with standard PDF readers or with a free special app, and apps for Android. It is divided into two sections.
DLsite Touch! for All Ages

G-rated doujin/indie manga, anime, voice/music and apps

DLsite Touch! Ecchi

Doujin/indie manga, anime, voice/music and apps for adults
Although you can browse and purchase products for PC only on your smart mobile devices, you need to download and view them on your PC.