Reviews are displayed as below. Tap a reviewer's pen name to see the list of his/her reviews.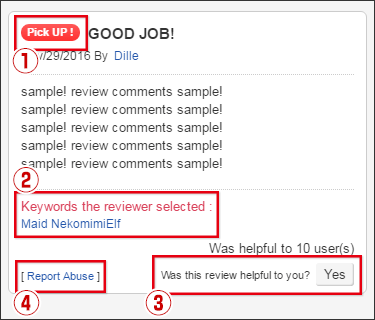 The Pick Up ! icon appears if the reviewer recommends the product to other users.
Keywords the reviewer selected for the product may also appear.
There is a button to vote if the review was helpful or not.
The vote will be shown as above, please use this information as a reference.
If you find a review inappropriate and think it should be removed from the site, you can report it to DLsite.