Anime Expo 2016 in Los Angeles
Today, we're pleased to talk about Anime Expo 2016 (July 1~4), the largest anime event in North America,
from the showroom floor of the Los Angeles Convention Center.

DLsite.com was on location to introduce ourselves and "Nagomi's Earcleaning VR", a free VR game for smartphones!

Nagomi's Earcleaning VR
http://www.dlsite.com/vr-eng/nagomi/

Earcleaning, or "mimikaki", is a tradition and a current industry boom in Japan;
you can go to earcleaning salons and earcleaning cafes and enjoy soothing treatment by cute girls.
Our booth was modeled after a Japanese room, or "washitsu", where visitors could visit and lay on
the tatami floor and experience a cleaning with VR goggles.


Here's a photo of the Convention Center.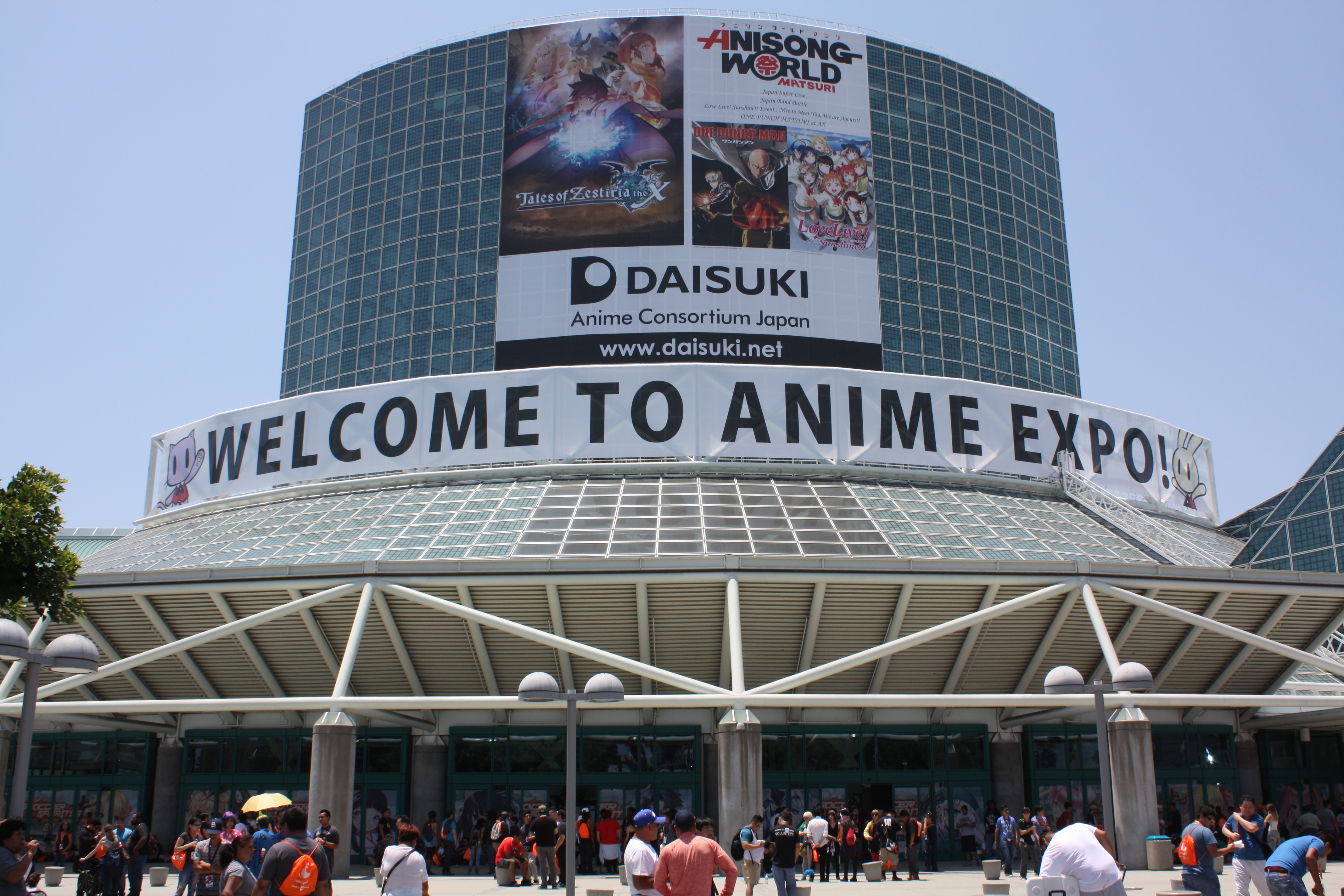 Here's our setup before the event.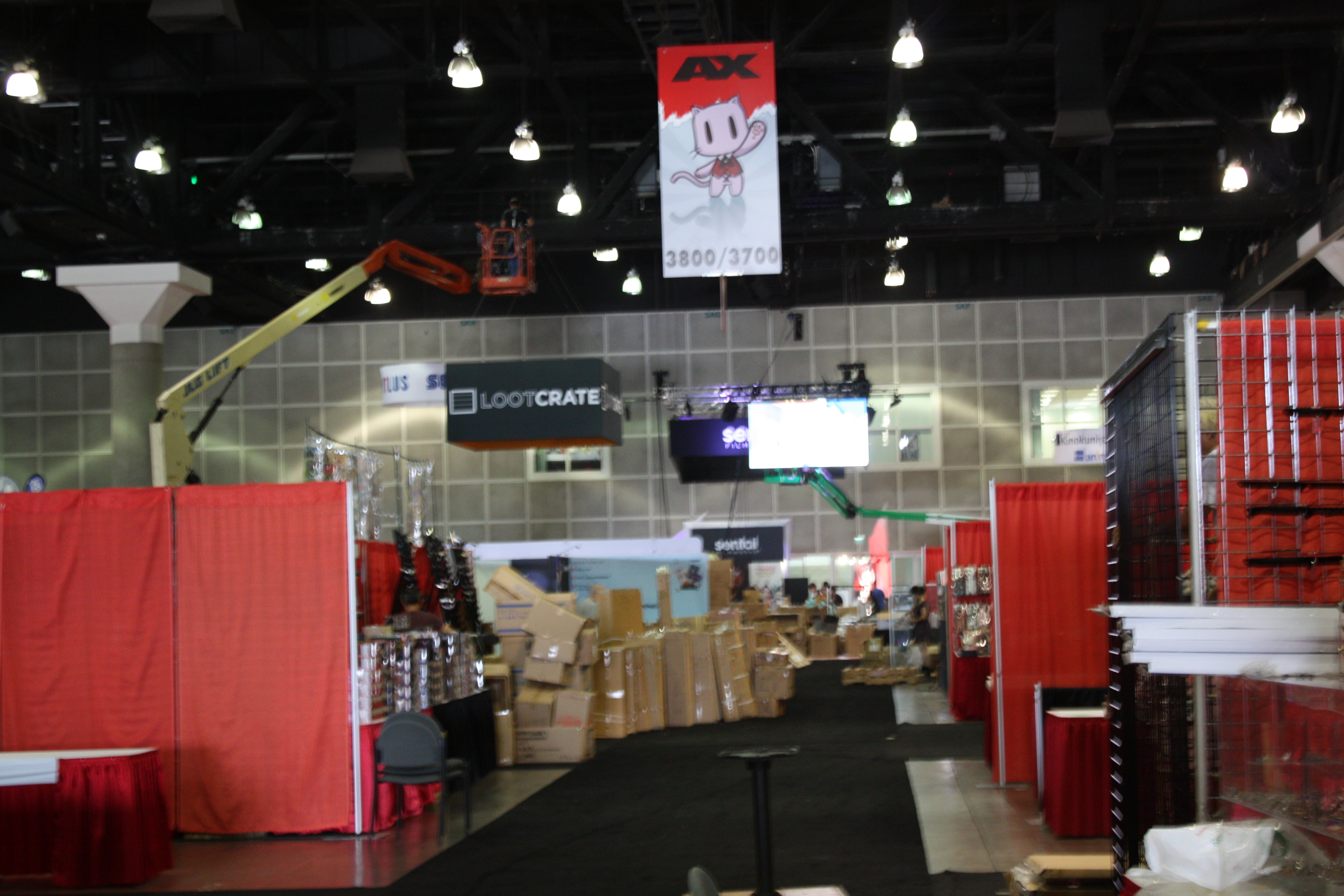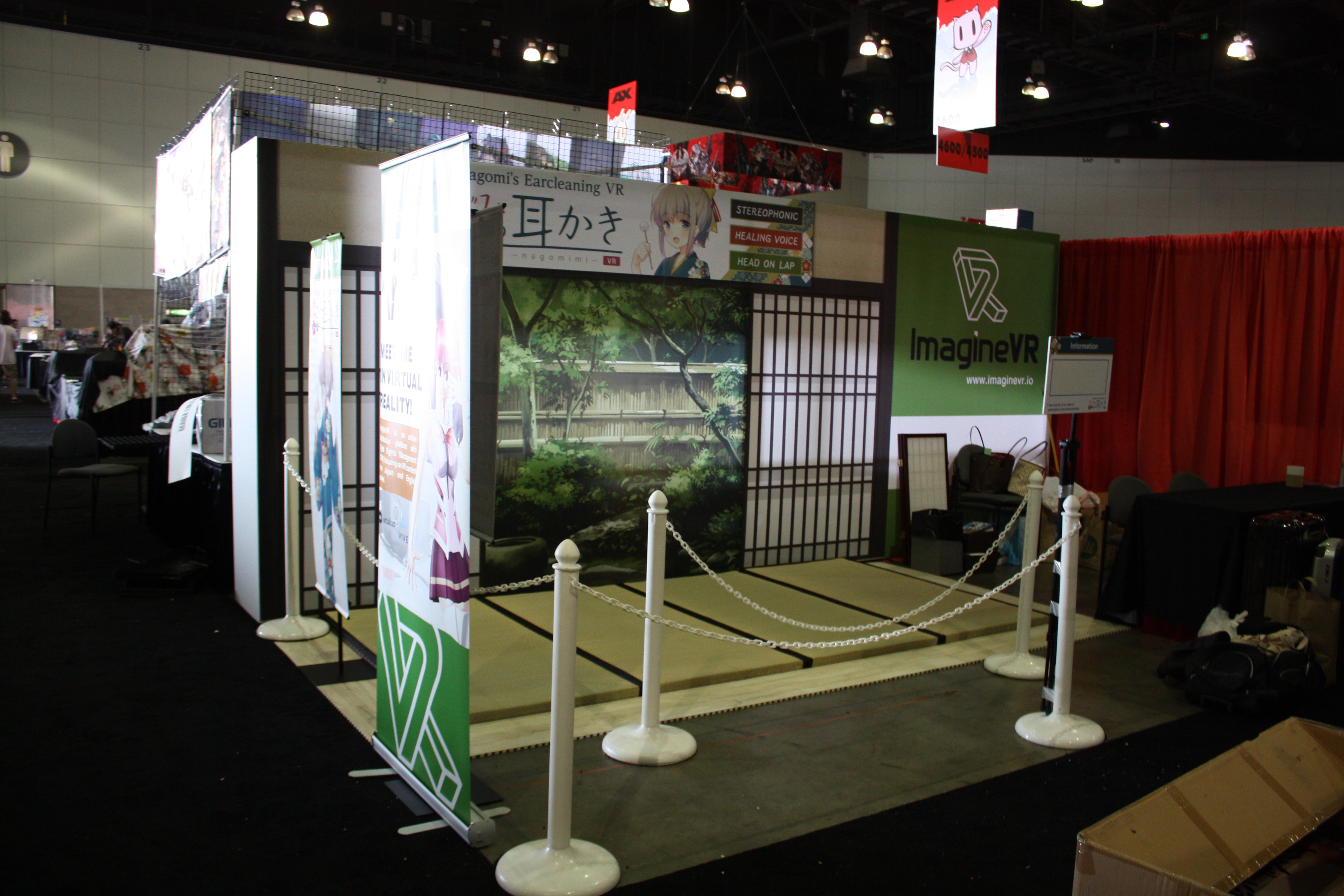 We'd heard that there was no such tradition as earcleaning in the U.S., so we faced a lot of unknowns:
would anyone come to our booth? what sort of reactions would we get?
However, with the opening of the convention doors came a delightful and uninterrupted stream of visitors
which didn't let up from day one until the very last session of the event.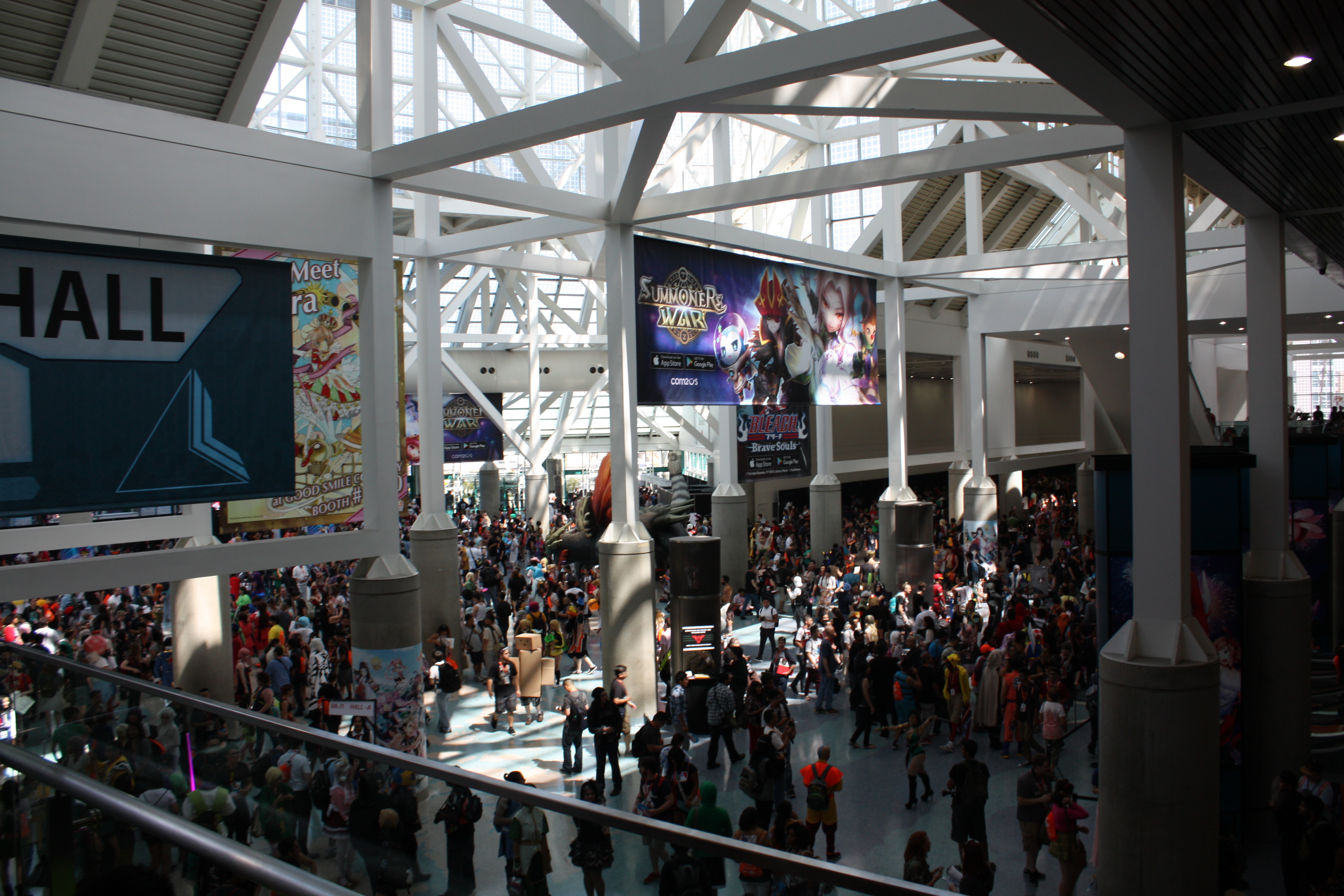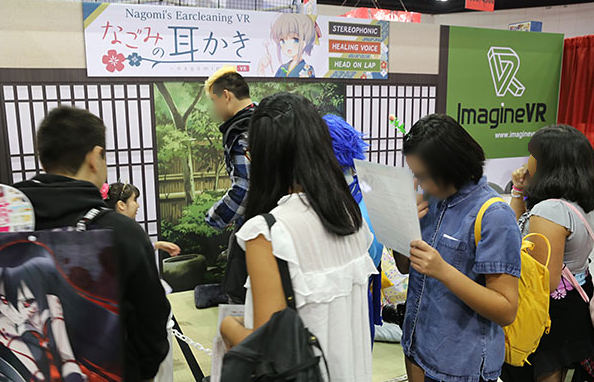 VR itself was unknown to several curious visitors who asked "What is this?" and bravely donned the goggles.
We were tremendously thankful that so many people got to experience their first virtual reality with DLsite.com,
and to share our exhibition with you all.
When the goggles were on and the demo started, we saw confused faces transform rapidly into delighted ones, a sure sign of a memorable experience.
Everyone waiting in line got to watch the people ahead of them and became more curious, visibly excited to take their turn.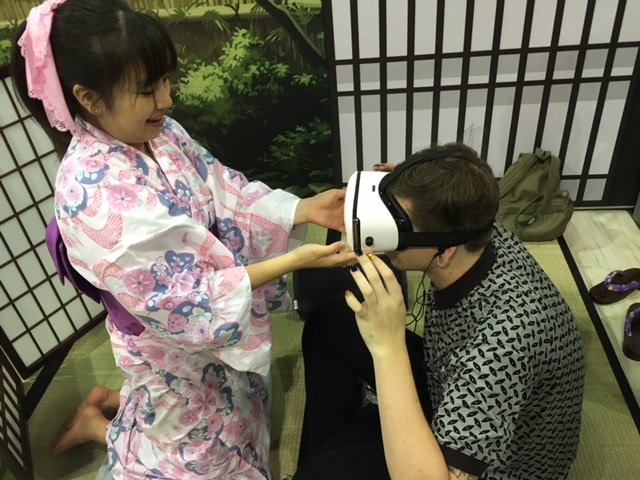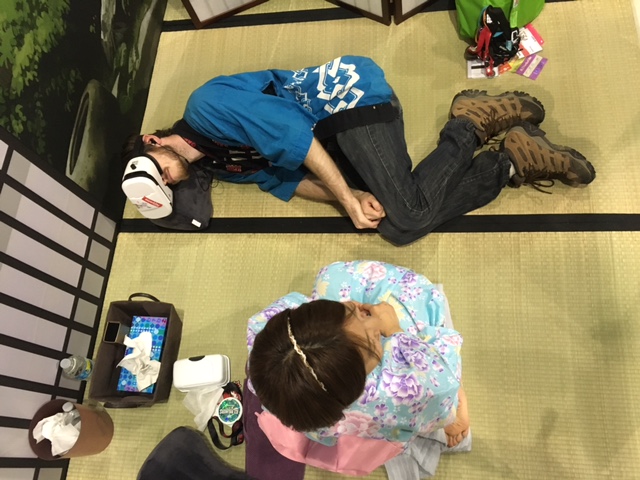 The most astonishing thing to us is, U.S. attendance was about 50-50 female and male. In Japan, we'd mostly gotten male feedback as attendees were mostly men.
Female visitors at Anime Expo 2016 surprised and inspired us with their hopes of a male earcleaning character, and we're already examining this opportunity for next time.
We thought we'd planned for a successful booth by giving out entry tickets, but Nagomi's Earcleaning VR was so popular that tickets were quickly gone and,
to our great sadness, there wasn't enough time for everyone who wanted to experience the booth.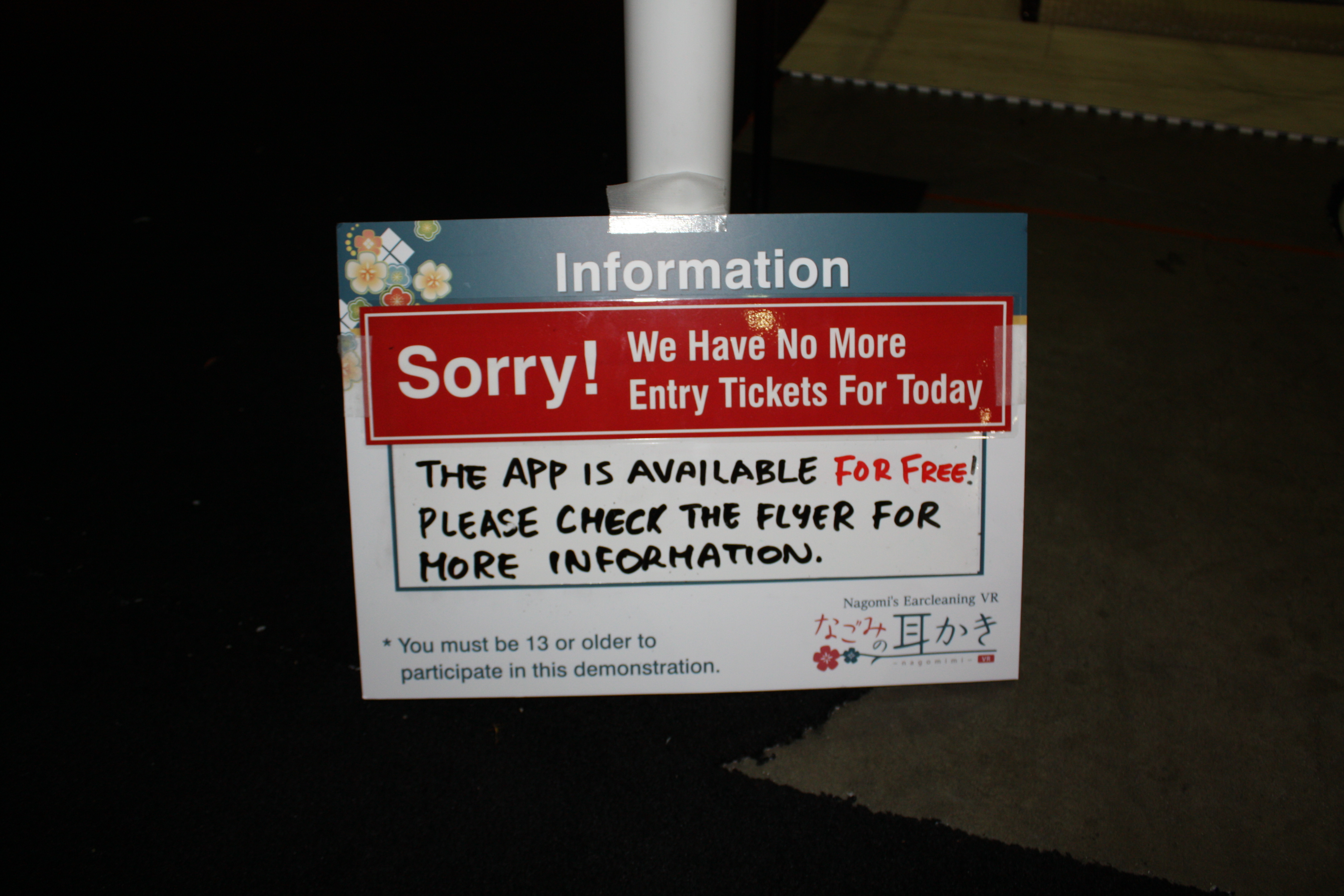 (To anyone who couldn't visit Nagomi at AX, you can definitely download and play the free game! We'd love that!)
In spite of that, and long after our first-ever exhibition in the U.S. has ended, the whole staff is overjoyed.
We're astonished that Japan's otaku culture is traveling so far!
As more visitors come to both AX, we want to keep coming back and introduce more DLsite services to more fans.
Our staff is already hard at work to bring you another exhibition next year!
To everyone who visited our booth at Anime Expo 2016, honto ni arigato gozaimashita!