4 - Cosplay Coolness
Time until WCS event: 1 hour
Animania understood how to excite fans. They introduced the cosplay tournament with Caramel Dansen!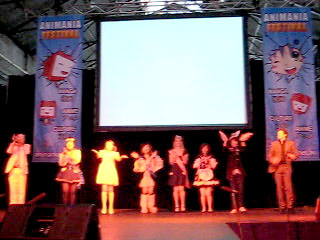 http://www.youtube.com/watch?v=MNu5uRmECoU
When the staff dance, the attendants will surely follow. This appetiser left the fans craving for the cosplay event.
Time for some skits. Here's Tengen Toppa Gurren Lagann:
http://www.youtube.com/watch?v=tc_wKStr-jU
Sailor Moon: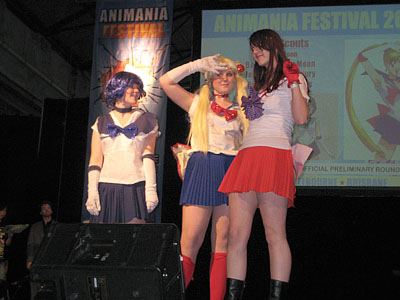 http://www.youtube.com/watch?v=dpYH_PuJicw
Vampire Knight: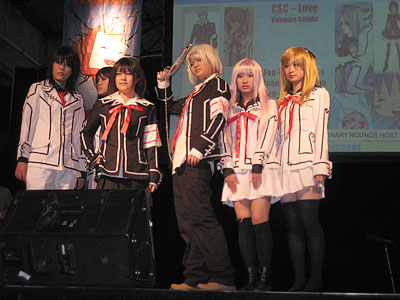 http://www.youtube.com/watch?v=0giQGx-4SZg
Several participants collaborated with cosplayers they previously did not know. Making friends at a convention? Priceless.
Many skits involved talking, but the contestants recorded the audio poorly. What do you end up with? Cosplayers mumbling on stage.
Also, many performances featured the Lucky Star and Haruhi dances. Oh, and don't forget Caramel Dansen. At this rate, they could turn cliche.
Anyway, let's see some photos: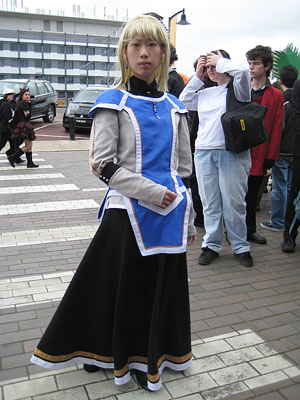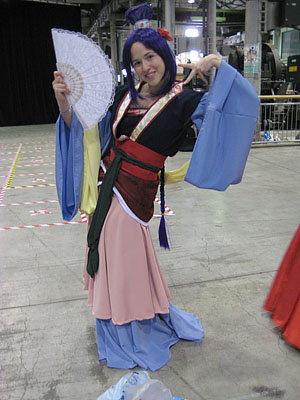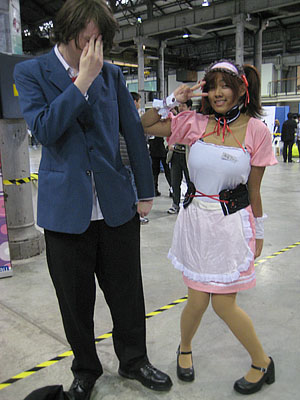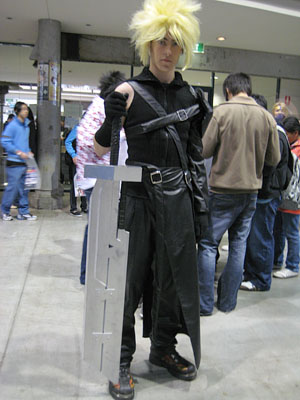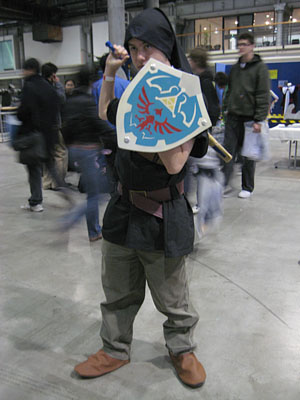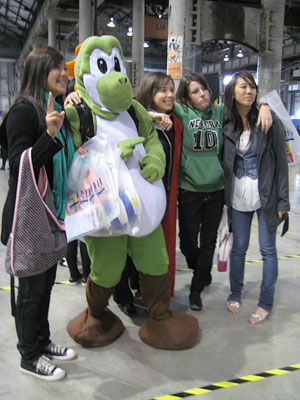 Yoshi always gets the girls.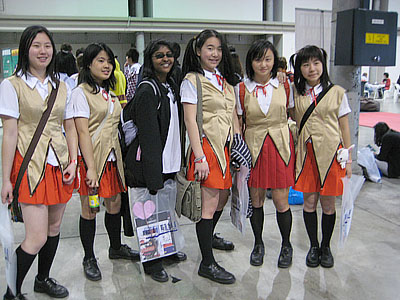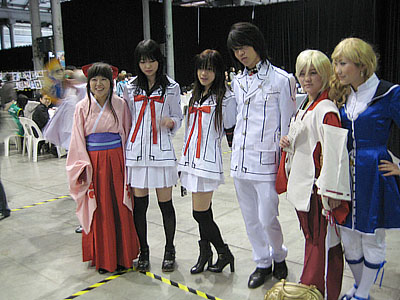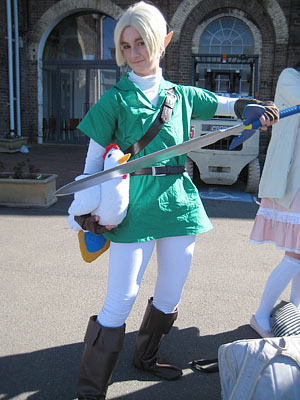 What's Link doing to the chicken?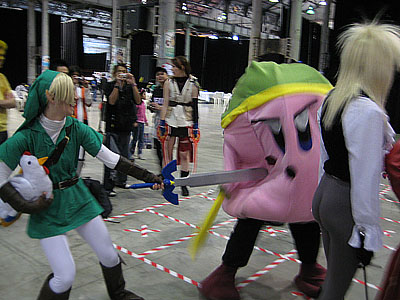 This Link puts Kotonoha and Rena to shame.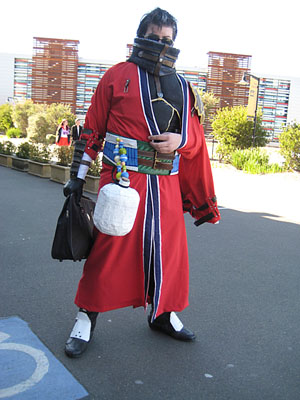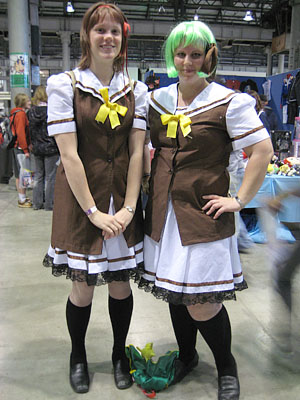 Shuffle!...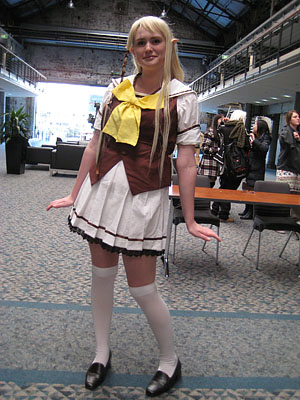 Shuffle!...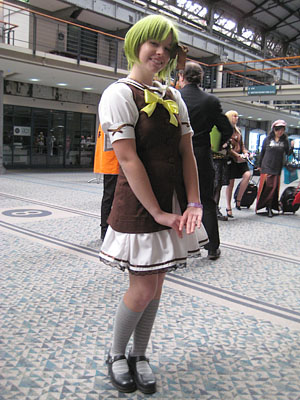 Shuffle!...
... What's going on?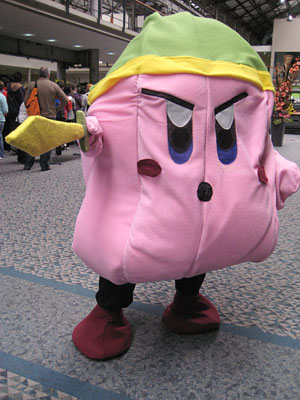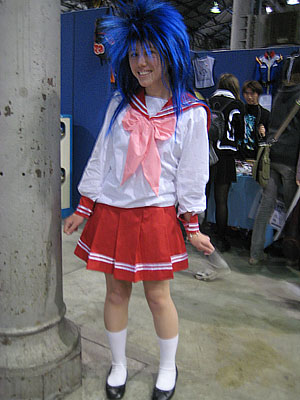 :3.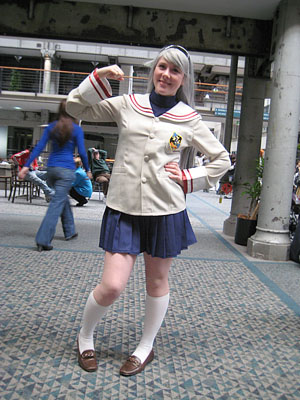 Tomoyo Sakagami from Clannad.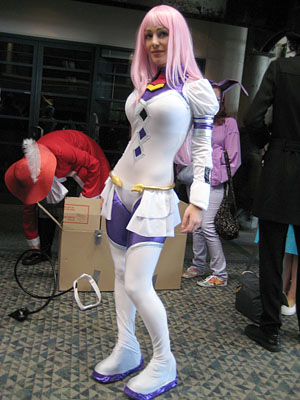 Lala from To Love Ru. Sydney's becoming updated with recent titles.
Heck, we've reached the future. Check out this Final Fantasy XIII cosplayer.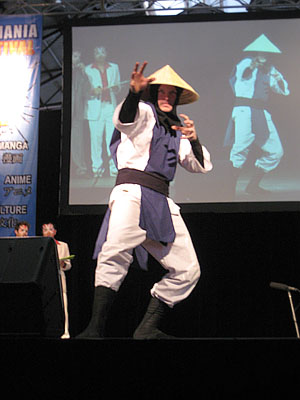 For most conventions, the cosplay tournament is the climax. Not for Animania 2008. Why? They held something even more epic. I'm referring to Sydney's first
World Cosplay Summit
! See you
there
.
Return to Index